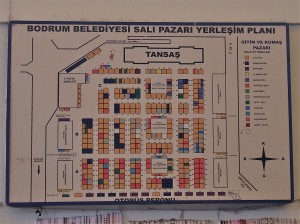 Weekly Markets in Bodrum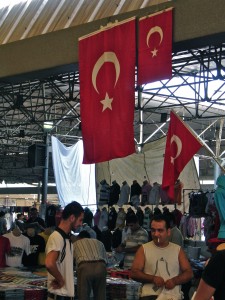 After Turgutreis Saturday Pazar, Bodrum market is the next biggest on the Peninsula.
At Tuesday's Textile market the stalls consist of clothing and bags, bedding and household items.
On Friday's it's the main fruit and vegetable market (and there's a smaller fruit and vegetable market on Thursday's.)
The pazar is easy to find.  Just head to the Dolmus Station, and the covered pazar is on the north side of the station.
It can get packed in here – especially when the cruise boats have docked, or the day trippers from Kos.  But wandering around this Pazar when it's packed and noisy is half of the fun – the other half, is haggling for the best prices.
Find out when the other Peninsula markets are held